The Latest on Student Loan Forgiveness (June 2023)
The Latest on Student Loan Forgiveness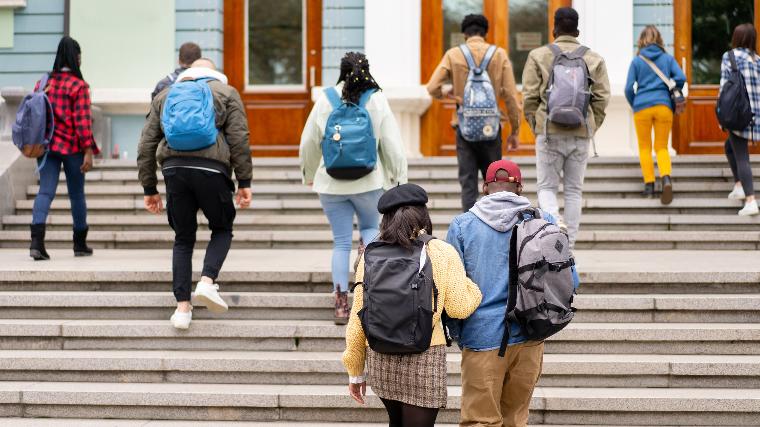 This blog provides an update on the status of student loan forgiveness in the United States. President Biden's forgiveness plan is awaiting a ruling from the Supreme Court, but regardless of the outcome, student loan payments are set to resume by the end of August. The blog also discusses eligibility criteria, the Fresh Start program for borrowers in default, the impact of loan forgiveness on credit scores, and the possibility of getting a refund for payments made during the pandemic pause.
What is the Current Status of Student Loan Forgiveness?
If you have federal student loans, you may be feeling anxious about what's going to happen to them, whether you'll get any of your debt forgiven, and when repayment starts. President Biden provided a plan for forgiveness in August 2022 with the aim of financial relief for student borrowers. The Biden plan would forgive up to $10,000 of debt for qualifying borrowers who didn't receive a Pell Grant during their college education and up to $20,000 for borrowers who did receive a Pell Grant.
It's been a roller coaster ride since the plan was announced. Here's the latest update and more details about what you should prepare for.
The Very Latest Student Loan Forgiveness Status
Biden's plan was blocked by lower courts in October 2022, and the US Supreme Court is expected to make a ruling this June or July. Whatever the Supreme Court decides, student loan payments will be un-paused 60 days after that ruling or 60 days after June 30, whichever comes first.
So, no matter the outcome, student loan payments are set to resume by the end of August at the latest. You will be notified by your servicer before payments begin. You can stay up to date on announcements at StudentAid.gov.
Did Congress Block the Student Loan Forgiveness Plan?
The Senate passed legislation on June 1, 2023 aimed at blocking the forgiveness plan. While the legislation did pass, it may not be all that meaningful. President Biden has already vowed to veto the legislation.
It takes a two-thirds majority to override a Presidential veto, which is unlikely.
Is There Any Chance of Another Extension?
It's also very unlikely that we'll get another payment pause for student loans. As part of the recent deal to raise the debt ceiling, the education secretary is barred from making any additional payment pauses without congressional approval. So while another pause was always unlikely, student loan borrowers will almost certainly need to start making payments again by the end of August.
Eligibility Criteria for Forgiveness Haven't Changed
As of now, nothing has changed about the original plan and who qualifies for forgiveness. It's just a matter of whether or not the plan will move forward or be struck down by the Supreme Court.
Not everyone qualifies for one-time debt relief. You must meet the income threshold:
Individuals who made less than $125,000 in 2021 or 2020 (don't need to meet it for both years)
Families that made less than $250,000 in 2021 or 2020 (don't need to meet it for both years)
According to the StudentAid.gov website, income requirements are based on your Adjusted Gross Income (AGI), which can be found on line 11 of your 1040 tax return. Usually, your AGI is lower than your total income. Our last article on federal student loan forgiveness lays out additional details on the plan, including the new income-driven repayment plan, and how to sign up.
Private student loans don't qualify for forgiveness. If you have those, you've probably been making payments all along.
What to Know About the Fresh Start Initiative
The Fresh Start program is a new (and temporary) program from the Department of Education that's targeted toward federal student loan borrowers who have loans in default. Fresh Start restores your access to federal student aid, both loans and grants. You do need to sign up to access the benefits, though – it's not automatic. Here's how you sign up:
Start by figuring out who your servicer (loan holder) is and contact them about Fresh Start. Call 1-800-621-3115 if you don't know who your servicer is.
Or, if you know your loans are held by the Department of Education, you can get started by logging into your account online, calling, or contacting by mail. Take a look at this Fresh Start page to learn more about contacting the DOE and signing up for the program.
Once your defaulted loans have been moved into "in repayment" status, the next step is to figure out the right repayment plan for your income. That could be an income-driven repayment plan.
How Does Loan Forgiveness Affect Borrowers' Credit Scores?
The federal loan forgiveness plan isn't a settlement, so there's no potential penalty for having all or some of your remaining student loans forgiven. Forgiveness could affect your credit score and history in a variety of ways—some positive, some negative, but not negative for long. The possible credit score effects of forgiveness include:
Reduces your total debt, which could increase your credit score because the total amount you owe goes down.
Reduces your credit mix, which could make your score go down a bit. That's because once the loan is paid off, it's then closed and you have one less type of credit in the mix. More credit types are helpful to your credit score. However, it usually only hurts your score temporarily.
Reduces the age of your accounts. Because the age of your credit accounts is part of your score, your score can go down when you close an older account (or pay off a loan).
But both possible negative credit outcomes are temporary and wouldn't outweigh the benefits of reducing or getting out of debt altogether.
Also, unlike other forms of debt forgiveness, you won't be taxed for forgiven federal student loan debt. So, if the plan does go through, there's no need to plan for a higher federal tax bill next year (unless you have other taxable circumstances).
What to Know about Getting a Loan Payment Refund
Loan payments were paused in March 2020 when the pandemic began. Assuming the forgiveness plan goes through, if you made payments after that date and now the forgiveness amount exceeds what you owe, you may be able to get a refund for the amount you paid during that time—but just for the payments made after March 2020. For example, if you qualify for $10k in forgiveness, but your total owed is $8k because you made $2k worth of payments after March 2020, you may be able to get the $8k balance forgiven AND the $2k in payments refunded.
Keep an eye on the news and StudentAid.gov for updates – the federal site will post the latest news.
Forgiveness isn't a sure thing and either way, student loan payments will be starting up again soon.
If you haven't had to think about where student loans fit into your budget for over three years, don't let yourself get caught off guard. Work with one of MMI's student loan experts to find the best repayment plan for you.